FAQ's
FAQ's
Paying by Paypal
Can I return my painting if I change my mind?
100% money back guarantee if you return your painting within 4 weeks in the same condition as it was sent.
How should I frame my painting?
My paintings are small and light so only require 1 hook to attach to the wall. A heavy picture requires two hooks.
When carrying paintings, avoid holding a painting by the top edge of the frame. It is better to lift the painting from the outer edges or from underneath. Try to always avoid anything touching the actual painting surface.
Dust and lint can be removed with a soft natural hair brush or soft cloth. A piece of velvet works very well, however do not do this if there are any signs of loose or flaking paint as they will catch and be pulled off. Any cleaning should be done by a trained restorer.
Optimally paintings should be kept at about 18 to 24 C ( 65-75 degrees F).
Avoid hanging paintings over a fireplace or a heater because of exposure to soot and heat. Likewise they should not be hung directly below air conditioning ducts or in direct sunlight. Halogen or fluorescent bulbs emit ultraviolet light which can fade pigments but ordinary incandescent bulbs are considered safe to use. Overhead spotlights or tracking is a safer way to light paintings than lights that hook on the top as the heat can adversely affect the painting. Kitchens and bathrooms also are not good environments for paintings because of smoke and humidity.
Reference used Tess Everett Murphy Fine Art restorer
​
Powered by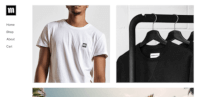 Create your own unique website with customizable templates.